Superheldinnen
Superheldinnen: Weibliche Superhelden im Überblick
Superheldinnen, wer mag sie nicht? Starke, emanzipierte Frauen die sich in der Männerwelt durchsetzen. Erfahre alles über Superheldinnen von DC und Marvel.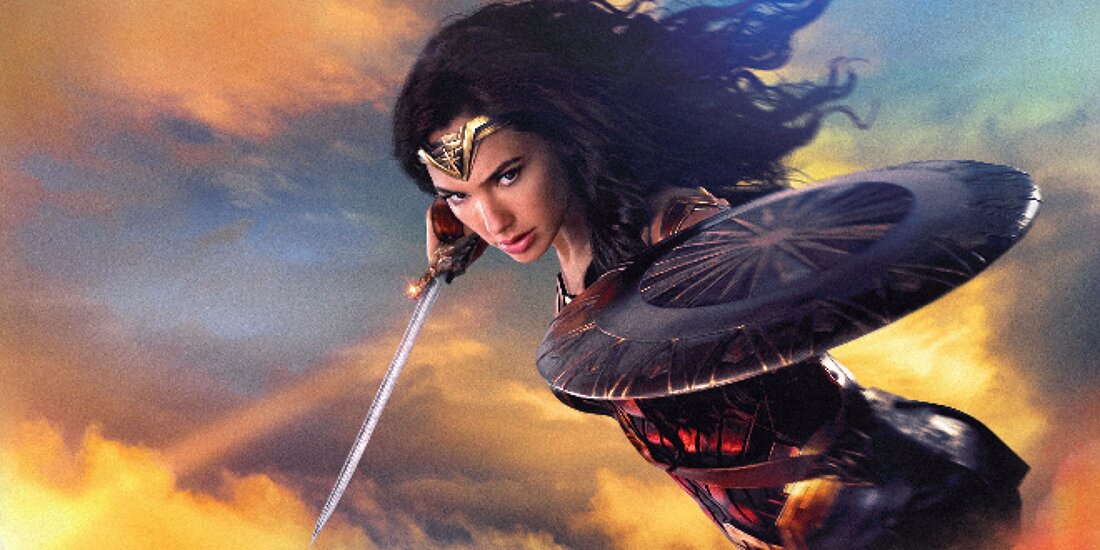 Bei Superhelden denkt man sofort an die bekanntesten Charaktere der beiden großen Comic-Verlage DC und Marvel und man hat dabei Namen wie Batman, Superman oder Hulk im Kopf. Da Comics größtenteils für Männer gemacht sind, ist die erotische Darstellung der Frau nicht verwunderlich. Doch bei den Namen der weiblichen Superhelden tut man sich plötzlich schwer und bei Wonder Woman oder Catwoman ist bei vielen oft schon Schluß.
Dabei haben die Superheldinnen eine lange Geschichte. Die erste Superheldin, Fantomah - eine zeitlose ägyptische Frau, hatte ihren ersten Auftritt in Fiction House' Jungle Comics # 2 (1940) und wurde vom Autor und Künstler Fletscher Hanks erschaffen. 1947 kam dann Black Canary als unterstützenden Charakter in den Flash Comics #86 dazu.
Selbst Diana aka Wonder Woman, eine Amazone der griechischen Mythologie, geht auf die frühen 1940er zurück und erschien erstmals im All-Star Comics #8. Es sollte aber noch 75 Jahre dauern, bis sie auch als Superheldin in im Film "Batman v Superman: Dawn of Justice" ihr Debüt feierte und nicht nur durch sexy Outfits und laszive Posen überzeugen muss. In der Zeit der Silver Age of Comics wurden bei DC Comics weibliche Pendants zu etablierten männlichen Superhelden eingeführt. So entstanden Charaktere wie Batwoman, Supergirl, Arrowette und Bat-Girl.
Auch Marvel setzte zunehmend auf weibliche Charaktere und erschuf Superheldinnen wie Invisible Girl, die X-Men Jean Grey (ursprünglich bekannt als Marvel Girl), The Wasp und Scarlet Witch. In das silberne Zeitalter der Comics fällt auch die Geburtsstunde der Fantastic Four von Marvel und damit auch von Superheldin Susan Storm alias ∞c8c8fbe34c13e3093ecf6faeb36a7d2acab297f7qBvaVdl∞e958ec5a56cd9794647c3623b3aa5a85122e74a5BFYPKzE6wO22lzI∞PDct6∞.
In den folgenden Jahrzehnten kamen beliebte Figuren wie Catwoman, Elektra, Witchblade, Spider-Girl, Batgirl, Dazzler, She-Hulk und Birds of Prey dazu. Aktuell sind vor allem bei DC die Superheldinnen Wonder Woman, Hawkgirl, Black Canary, White Canary sowie bei die Marvel Superheldinnen Scarlet Witch, Psylocke, Jessica Jones und Black Widow im Fokus und haben ihre eigenen Filme und Serien.
Marvel Heldinnen

DC Heldinnen
Alphabetische Liste von Superheldinnen
A - Superheldinnen mit A

Name
Richtiger Name
Comicverlag
Abby Holland
Abigail Arcane Cable Holland
DC
Agatha Harkness
Marvel
Ahna
AC Comics
Aleyta
AC Comics
Alizarin Crimson
Lenore Stratton
AC Comics
Amanda Waller
DC
America Chavez
Ms. America
Marvel
Amethyst, Princess of Gemworld
Amy Winston
DC
Andromeda
Laurel Gand
DC
Andromeda
Andromeda Attumasen
Marvel
Ant-Girl
Cassandra Lang
Marvel
Antiope
DC
Aquagirl
Lorena Marquez
DC
Aquagirl
Tula
DC
Arachne
Julia Cornwall Carpenter
Marvel
Araña
Aña "Anya" Sofia Corazon
Marvel
Argent
DC
Arrowette
Cissie King-Jones
DC
Atlanna
DC
Aurora
Jeanne-Marie Beaubier
Marvel

B - Superheldinnen mit B

Name
Richtiger Name
Comicverlag
Barb Wire
Barbara Kopetski
Dark Horse Comics
Batgirl
Betty Kane
DC
Batgirl
Cassandra Cain
DC
Batgirl
Stephanie Brown
DC
Batwoman
Kate Kane
DC
Batwoman
Kathy Kane
DC
Belladonna
Bella Donna Boudreaux
Marvel
Betty Ross
Betty Ross
Marvel
Big Barda
DC
Birds of Prey
Superheldenteam
DC
Black Canary
DC
Black Canary
Dinah Drake
DC
Black Mariah
Mariah Dillard
Marvel
Black Orchid
DC
Black Widow
Natasha Romanoff
Marvel
Black Widow
Yelena Belova
Marvel
Bluebird
Sally Avril
Marvel
Bluebird
Harper Row
DC
Bumblebee
Karen Beecher-Duncan
DC

C - Superheldinnen mit C

Name
Richtiger Name
Comicverlag
Calypso
Calypso Ezili
Marvel
Captain Marvel
Carol Danvers
Marvel
Captain Universe
The Uni-Power
Marvel
Cassandra Cain
DC
Cassandra Nova
Cassandra Xavier
Marvel
Catwoman
DC
Chase
Cameron Chase
DC
Cheetah
DC
Cheshire
DC
Copycat
Vanessa Geraldine Carlysle
Marvel
Crazy Jane
Kay Challis
DC
Crimson Fox
Vivian D'Aramis
DC
Crimson Fox
Constance D'Aramis
DC
Crystal
Crystalia Amaquelin Maximoff
Marvel

D - Superheldinnen mit D

Name
Richtiger Name
Comicverlag
Dani Moonstar
Danielle Moonstar
Marvel
Dar-Benn
Marvel
Dazzler
Alison "Ali" Blaire
Marvel
Doctor Cyber
DC
Doctor Light
Kimiyo Hoshi
DC
Domino
Neena Thurman
Marvel
Donna Troy
DC
Dragonfly
Veronica Dultry
Marvel
Dragonfly
Nancy Arazello
AC Comics
Dust
Sooraya Qadir
Marvel
Dyna Girl
The Krofft Supershow

E - Superheldinnen mit E

Name
Richtiger Name
Comicverlag
Echo
Maya Lopez
Marvel
Elasti-Girl
Rita Farr
DC
Elastigirl
Helen Parr
Die Unglaublichen
Electra Woman
The Krofft Supershow
Elektra
Elektra Natchios
Marvel
Emma Frost
Emma Grace Frost
Marvel
Empress
Anita Fite
DC
Enchantress
Amora
Marvel
Enchantress
June Moone
DC
Enchantress
Sylvie Lushton
Marvel
Etta Candy
DC

F - Superheldinnen mit F

Name
Richtiger Name
Comicverlag
Feral
Maria Callasantos
Marvel
Flash
Lia Nelson
DC
Forerunner
Viza'Aziv
DC
Free Spirit
Catherine Webster
Marvel

G - Superheldinnen mit G

Name
Richtiger Name
Comicverlag
G'iah
Gloria Warner
Marvel
Gamora
Marvel
Ghost
Ava Starr
Marvel
Giganta
DC
Granny Goodness
DC
Green Lantern
Jessica Cruz
DC

H - Superheldinnen mit H

Name
Richtiger Name
Comicverlag
Halo
Gabrielle Doe
DC
Harbinger
Lyla Michaels
DC
Harley Quinn
DC
Hawkgirl
DC
Hawkwoman
DC
Hellcat
Patsy Walker
Marvel
Hippolyta
DC
Hit-Girl
Kick Ass
Huntress
DC

I - Superheldinnen mit I

Name
Richtiger Name
Comicverlag
Insect Queen
Lana Lang
DC
Invisible Woman
Susan Storm
Marvel
Iris West
DC
Iron Maiden
Melina Vostokoff
Marvel
Ironheart
Riri Williams
Marvel
Isis
Marvel
Isis
Adrianna Tomaz
DC

J - Superheldinnen mit J

Name
Richtiger Name
Comicverlag
Jade
Jennifer-Lynn Hayden
DC
Jean Grey
Jean Grey
Marvel
Jet Girl
Patricia Carson
AC Comics
Jewel
Jessica Jones
Marvel
Joystick
Janice Olivia Yanizeski
Marvel
Jubilee
Jubilation Lee
Marvel

K - Superheldinnen mit K

Name
Richtiger Name
Comicverlag
Katana
DC
Kate Bishop
Marvel
Killer Frost
DC

L - Superheldinnen mit L

Name
Richtiger Name
Comicverlag
Lady Blackhawk
DC
Lady Deadpool
Wanda Wilson
Marvel
Lady Shiva
DC
Lara Croft
Tomb Raider
Lightning
Jennifer Pierce
DC
Lilia Calderu
Marvel
Livewire
Leslie Willis
DC
Lois Lane
DC
Love
Tochter von Gorr
Marvel
Lyja
Lyja The Lazerfist
Marvel

M - Superheldinnen mit M

Name
Richtiger Name
Comicverlag
Madame Web
Cassandra Webb
Marvel
Madame Xanadu
Nimue Inwudu
DC
Madisynn
Marvel
Manhunter
Kate Spencer
DC
Marvel Girl
Jean Grey
Marvel
Mary Bromfield
DC
Mera
DC
Mirage
Miriam Delgado
DC
Miss Martian
M'gann M'orzz, alias Megan Morse
DC
Miss Moneypenny
Eve/Jane
James Bond
Misty Knight
Mercedes "Misty" Knight
Marvel
Mockingbird
Barbara "Bobbi" Morse Barton
Marvel
Mongal
DC
Moondragon
Heather Douglas
Marvel
Moonstar
Danielle Moonstar
Marvel

N - Superheldinnen mit N

Name
Richtiger Name
Comicverlag
Nakia
War Dog
Marvel
Namora
Namora
Marvel
Nightshade
Tilda Johnson
Marvel
Nightshade
DC
Nightstar
Mar'i Grayson
DC
Nikki
Nicholette Gold
Marvel

P - Superheldinnen mit P

Name
Richtiger Name
Comicverlag
Pandora
DC
Phoenix
Jean Grey-Summers
Marvel
Poison Ivy
DC
Power Girl
Kara Zor-L
DC
Psylocke
Elizabeth "Betsy" Braddock
Marvel

R - Superheldinnen mit R

Name
Richtiger Name
Comicverlag
Raven
DC
Ravonna Renslayer
Marvel
Red She-Hulk
Elizabeth Talbot Ross-Banner
Marvel
Red Tornado
Ma Hunkel
All-American Comics
Renee Montoya
DC
Rogue
Marian Carlyle
Marvel

S - Superheldinnen mit S

Name
Richtiger Name
Comicverlag
Scarlet Scarab
Layla El-Faouly
Marvel
Scarlet Witch
Wanda Maximoff
Marvel
Selene
Selene Gallio (presumably)
Marvel
She-Hulk
Jennifer Walters
Marvel
She-Thing
Sharon Ventura
Marvel
She-Venom
Anne Weying
Marvel
Shuri
Marvel
Sif
Lady Sif
Marvel
Silk Spectre
DC
Sol Soria
DC
Spider-Girl
May "Mayday" Parker
Marvel
Spider-Girl
Sussa Paka
Marvel
Spider-Woman
Jessica Drew
Marvel
Spoiler
Stephanie Brown
DC
Stardust
Lambda-Zero
Marvel
Starfire
DC
Stargirl
DC
Starlight
Tania Belinskaya
Marvel
Starling
Evelyn Crawford
DC
Storm
Ororo Munroe
Marvel
Strix
Mary Turner
DC
Supergirl
DC
Superwoman
DC
Sylvie Laufeydottir
Marvel

T - Superheldinnen mit T

Name
Richtiger Name
Comicverlag
Talia Al Ghul
DC
Tank Girl
Rebecca Buck
Dark Horse Comics
Tara
Tara Virango
Marvel
Tara
Tara Fremont
AC Comics
Taskmaster
Marvel
The Flash
Mary Maxwell
DC
The Mighty Thor
Dr. Jane Foster
Marvel
The Wasp
Hope Van Dyne
Marvel
Thena
Marvel
Thor Girl
Tarene
Marvel
Thundra
Marvel
Tigra
Greer Grant Nelson
Marvel

V - Superheldinnen mit V

Name
Richtiger Name
Comicverlag
Valkyrie
Samantha Parrington
Marvel
Venus
Marvel
Veronica Cale
DC
Vixen
DC

W - Superheldinnen mit W

Name
Richtiger Name
Comicverlag
Witchblade
Sara Pezzini
Top Cow Productions
Wolfsbane
Rahne Sinclair
Marvel
Wonder Girl
Donna Troy
DC
Wonder Woman
Diana Prince
DC

Z - Superheldinnen mit Z

Name
Richtiger Name
Comicverlag
Zatanna
Zatanna Zatara
DC